Fashion Institute Arnhem catwalk show, in order of appereance: Linda Valkeman, Roos Koster, Lisa Wernberg, Marloes Blaas, Felicia Mak, Rudolph Holmond, Maryam Kordbacheh and some backstage photo's.
Preceding the Fashion Institute Arnhem show the winner of the Sache Golden Heel Award was announced. Sacha and the FIA teamed up to write out a show design competition. The winner of the Golden Heel Award is Julia Eichler with her shoe "Anita".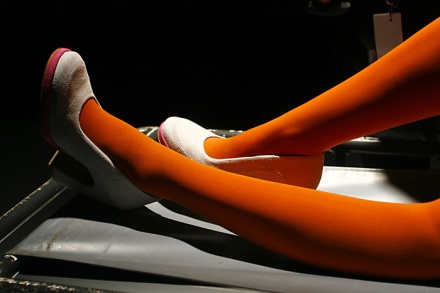 Julia Eichler's winning shoes: Anita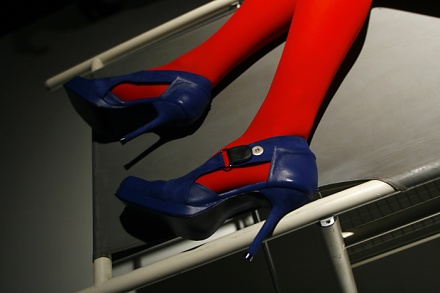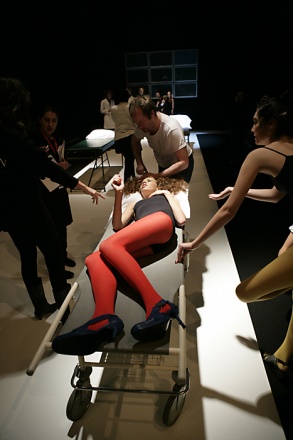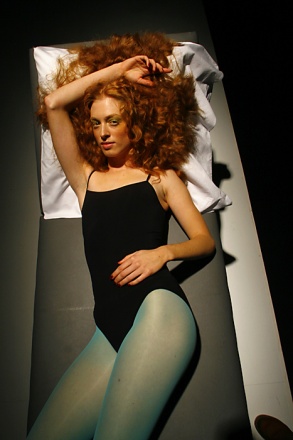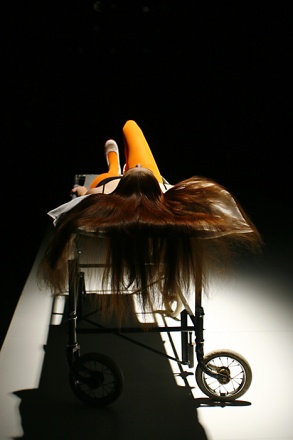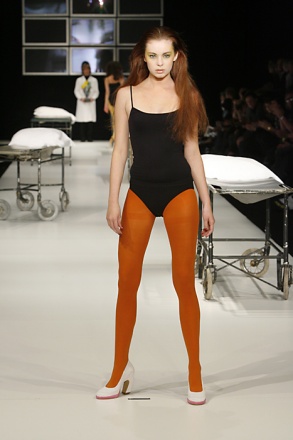 The famous Fashion Institute Arnhem introduced four new talents at the Amsterdam Fashion Week. First was Lifu Hsiao with a collection inspired by the Art Nouveau. Second was Sanne Schrijver, who went for big, round and voluminous shapes. Then there was Julia Eichler with an upbeat collection inspired by African Art. Claes Iversen closed the show with great dresses but all with a little (or huge) mis-shape or mis-form. The result was stunning: how beautiful ugly can be!
It's not easy for a fashionstudent to do a collection from a to z, from scratch to shop. But every year Collection Arnhem manages to put down a complete collection. This time the theme was Sustainability. Out came a collection with oversized pants and shirts, white folded fabrics, bulky knitwear, layered dresses and outfits like liquid gold.