TEAM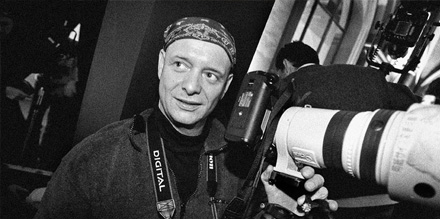 Peter Stigter, photographer
Nickname: the body. Signature: black or grey bandanas, sunglasses, Canon-camera. Spot him at: all the big fashionshows.
Jetty Ferwerda, editor
Nickname: the brain. Signature: big bag, ponytail & glasses. Spot her at: all the big fashion-shows.
Joris Bruring, photographer & computerwizard
Nickname: de korenwolf. Signature: sharp streetwear & nibbling at food. Spot him at: the shows in- or outside.
Tess van Daelen, editor
Nickname: Little Lady. Signature: ladylike in dress or skirt, long necklace, drinking tea. Spot her at: fashion events and behind her laptop.
Niels van den Top, videographer
Nickname: Mr Nike. Signature: tall, messy hair, never leaves without his sneakers. Spot him in and outside the shows with his camera, from Amsterdam to New York.