This week we chose designer Thakoon for our fashion focus. The reason for that? Up until now we didn't know a lot about him, besides the fact that Anna Wintour said she loved his designs in The September Issue. But why did she like Thakoon so much? Why are his designs so special?
Name of the brand: Thakoon
Name(s ) of the designer(s): Thakoon Panichgul
About the designer(s):
Thakoon Panichgul was born in 1974 in Thailand, but now lives in America. He moved to the United States when he was 11 years old.
Start of the brand: 2004. Thakoon had been working as a fashion editor at Harper's Bazar before.
First collection: a ten pieces collection in 2005
Thakoon is based in New York and sold in 34 countries
The Thakoon woman: has an inner sensuality. She is nonchalant and casual, but still very sensual.
Thakoon women: Rachel Bilson, Demi Moore, Michelle Obama and Sarah Jessica Parker. (Michelle Obama was recently seen in two different dresses from Thakoon's spring/summer collection on 5 and 11 May 2010.)
The clothes are: easy and sophisticated. For Thakoon the most important thing is the clothes are wearable. Thakoon also has a thing for prints, he works together with different artists to create the most lovely prints. He likes to use colors in his collections too.
Type of clothes: mostly dresses made out of classic materials like lace and chiffon, but used in a modern way.
Signature: combining punk and chic
Collaborations: Thakoon for Nine West (accessories)(2006), Thakoon for Gap (2007), Thakoon for Hogan (2008), Thakoon for Target (2008). Thakoon even designed a few menswear cardigans for Aloha Rag (2010).
Quotes:
'For me it's about creating silhouettes that sort of have built-in gesture.'
'I would love to dress Coco Chanel, she embodies al those things I love so much. She has a chicness and a rebelliousness around her.'
'My clothes represent a combination of punk and refinement'
What to expect: Thakoon's fan base will keep on augmenting and we're sure there are some interesting collaborations ahead of us.
Above you can see several of Thakoon's designs from four of his latest collections.
What are you wearing during Fashionweek? Your Givenchy-heels, your latest Marni-dress or that vintage Chanel? Maybe we'll spot you in Paris, Milan, New York or Amsterdam. During the fashion-weeks we refresh our streetwear-category daily. We don't judge, we're not the fashion-police, we just enjoy fashion and your own personal style. Next stop: Milan.
Spotted by Team Peter Stigter: Nicole Richie, Kelly Osborne, Jennifer Lopez, Nicole Richie, Victoria Beckham, Suzy Menkes and Anna Wintour.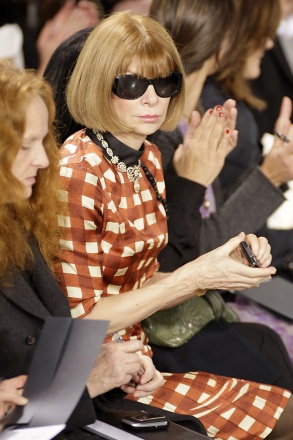 Anna Wintour of Vogue USA at Halston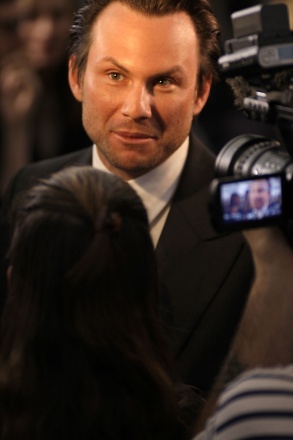 Christian Slater, actor, at Halston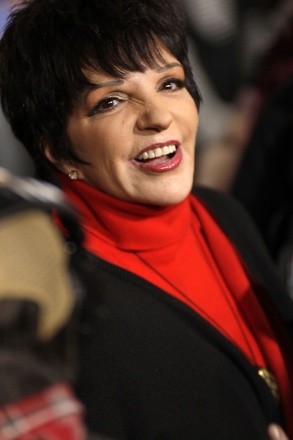 Liza Minelli, singer, at Halston