Of course everyone of you is familiar with the Chesterfield chairs and couches. This classical furniture is famous for it's buttoned style and usually comes in shades like black, brown or white. The Chesterfield furniture  has been popular for years and years. And since it has never gone out of fashion Dutch designer Viona van Dijk came with the idea to design a handbag collection based on the look of Chesterfield furniture. Today she launched the first Chesterfield bag collection in Amsterdam. We were there and took this nice goodiebag home with us.
Useful
June edition of Glamour magazine (from last month)
A brown leather wallet/agenda – The Chesterfield Brand
A pen – The Chesterfield Brand
A leaflet with images of the new Chesterfield handbag collection
Extra press material
Estimated Value: €30,-
Rating: 7
The first day in Milan we shot the new collection of V&R bags and shoes.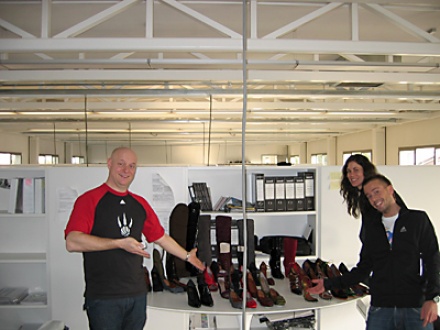 Peter, Stephanie and Joris with some of the shoes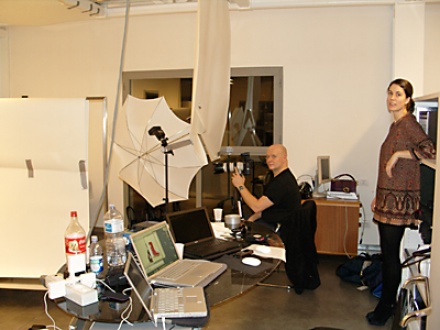 The shooting setting