Saturday, in between shows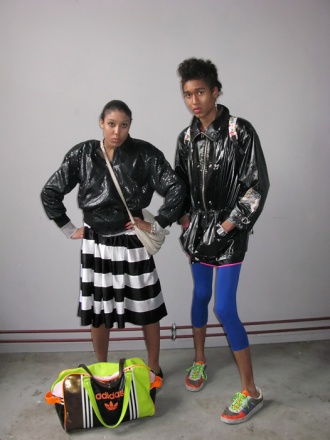 Zoe and Jani
Zoe is a London based hair stylist, she took her brother, a former clubkid, to the AIFW.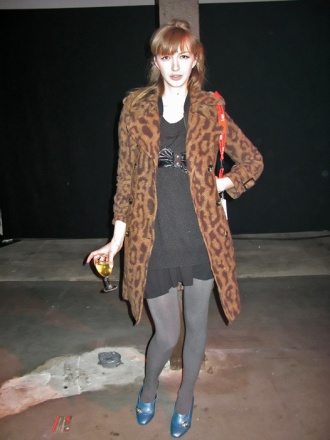 Model with drink
First strutting down the catwalk and now posing by the bar. I liked her shoes and coat with the grey/silver pantyhose.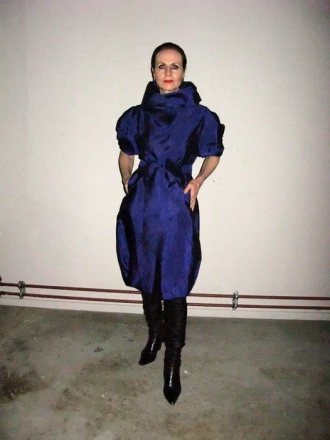 Ans Markus
Another lady who has passed the age of 40 and knows how to wear her age in a stylish way. I waited for 10 minutes to take a picture of her; Ans Markus, a painter. Maybe this is good inspiration for a self portrait.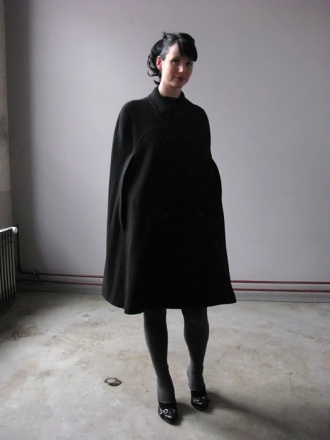 Anouk
Dressed in a black cape, grey pantyhose and lackleather shoes, this pale lady with fuchsia lips drew my attention. Her name is Anouk and she's learning to be a fashion designer. She has a special interest in the combination of texture and technology to add more light and better tailoring to her designs.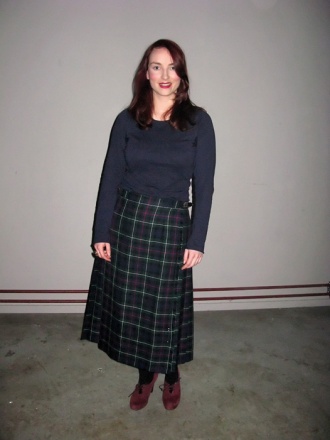 Willemijn Sluis
I first noticed Willemijns Scottish skirt. So nice to see someone combine it with the traditional dark blue colour instead of an obvious neon. Lipstick was original also; Bordeaux-red instead of Ferrari. After talking to Willemijn for a bit, it came out she knew Peter personally and had worked with him several times.