Round and about Elle Style Awards
Our reporter Sophie spotted some good looking people round and about: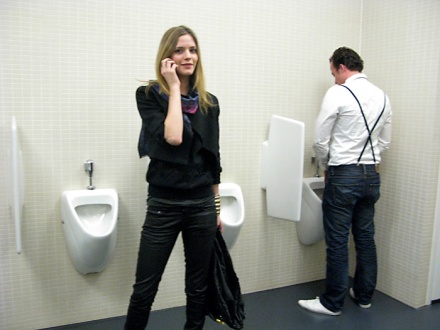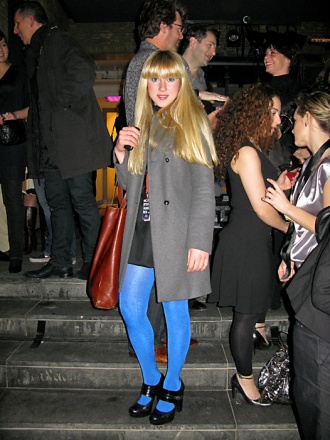 Elif form AIFW-blog-team
This Chloe Sevigny look alike immediately caught my eye. Her name turned out to be Elif, she's in charge of the AIFW fashionblog and knows how to work her wardrobe.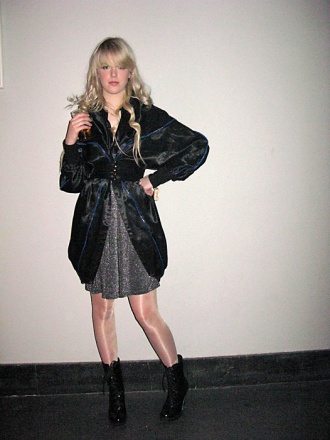 Nude Shiny Legs
This girl was the first person I saw wearing the American apparel nude shiny leggings. They are rather hard to combine but she did a great job. Love the tailoring of the jacket with its striking blue stitches.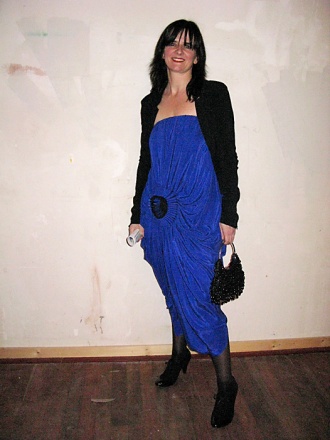 Cara from Elle
Right before she left I managed to take a picture of ex chiefeditor Cara from Elle; being 'the mother of style' she looked amazing in her blue Klavers en van Engelen' dress with a black detail and matching jacket and shoes.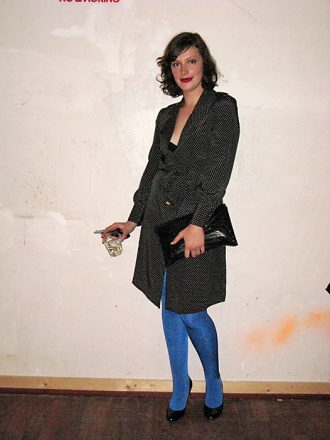 Willemijn Rinnooy Kan
Dressed in a shiny Laundry Industry dress, Willemijn Rinnooy Kan, freelance reporter who has worked for Elle and the Financieel Dagblad, charmingly posed for me.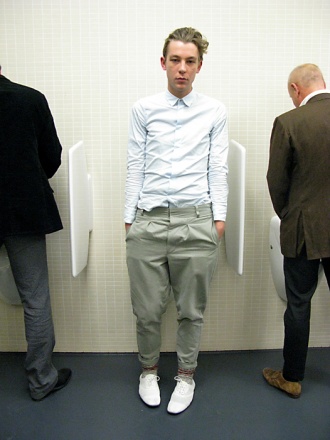 Boy in men's room:
This sweet young man had been waiting in line for the toilet for 10 minutes and when it was finally his turn to go I asked him to pose. Thanks for holding it up a little longer!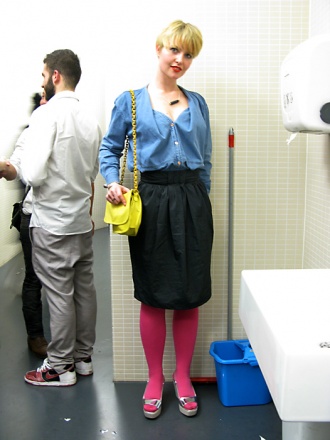 Best dressed cleaning lady.
This girl obviously wasn't the cleaning lady, though the colours of her bag and pantyhose look amazing next to a simple blue bucket. Love the lipstick and hair, thank you!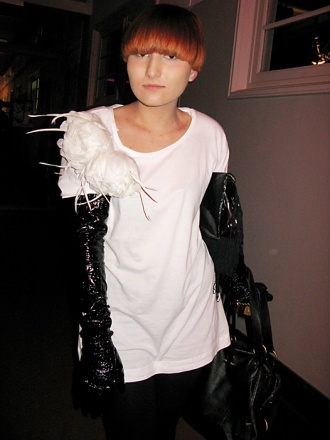 Yves Saint Laurent gloves
A great match in high-end fashion. The minimalistic shape and powdry colour of this dress go really well with the Yves saint Laurent gloves and the haircut.