Round and about at AFW Thursday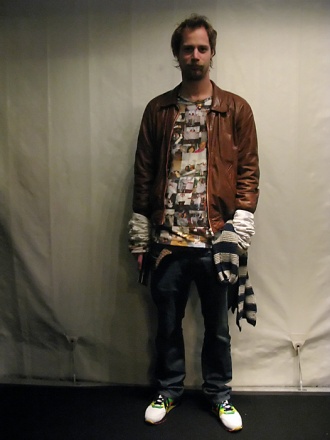 Antoine Peters
Designer Antoine Peters was waiting in line for a colleague's show wearing a brownish photoprint shirt.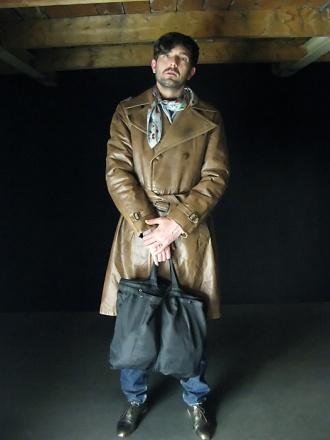 Robbert Risteski
Robbert Risteski, stylist, works parttime for Zipper and for a Paris based designer called Marian Pejoski who went to St. Martins together with Bernard Wilhelm.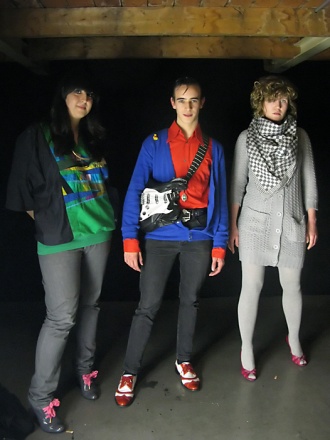 Neon rockstars
I caught these kids right before the supertrash show. They looked so good together, it almost seemed as if they were one outfit worn by three urban models.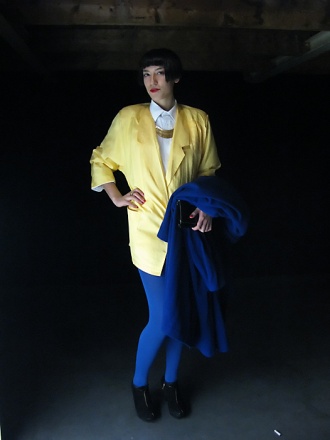 Yellow Frida
Remember the artist Frida Kahlo? This woman I interpreted as the perfect modern version of her. I was blown away by her appearance and I wasn't the only one.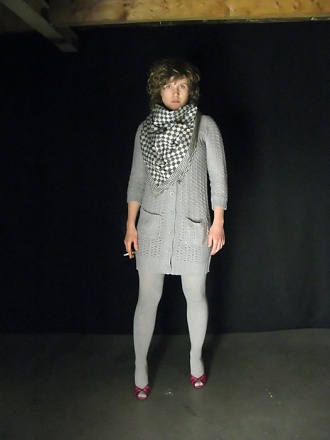 Wolves in the Snow
This girl was one of the neon rockstars. If they were a three piece painting I'd call this piece the wolf in the snow. A friendly wolf though, who dresses well and has a pretty face.