Daryl's darling
Like a real designer Daryl van Wouw had a popstar entertaining the audience. Krezip's lead-singer Jacqueline Govaert opened the show. Daryl presented a strong collection full of edgy streetwise couture. It was the finale of a great Amsterdam Fashionweek.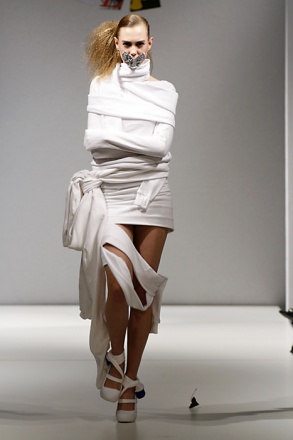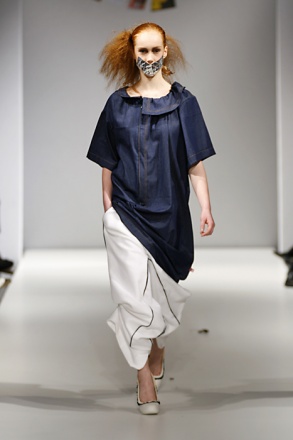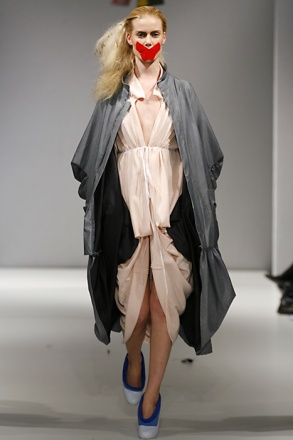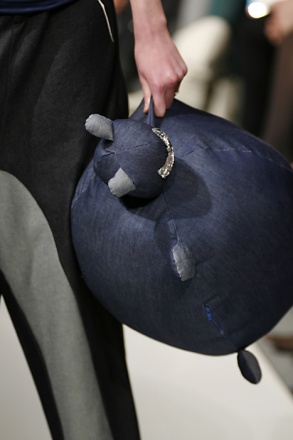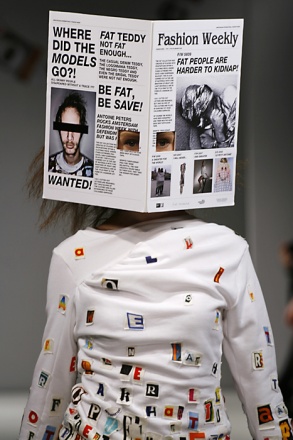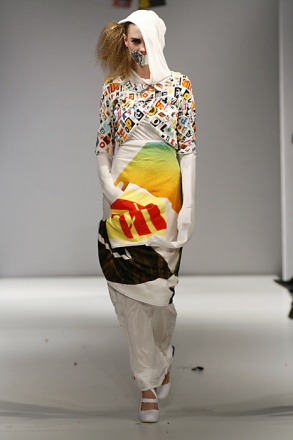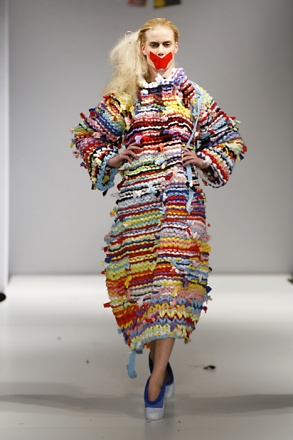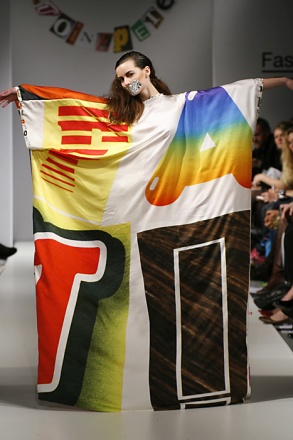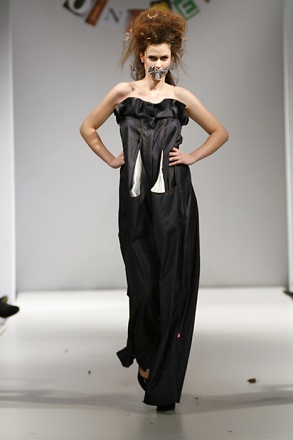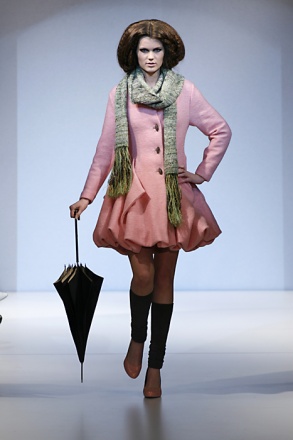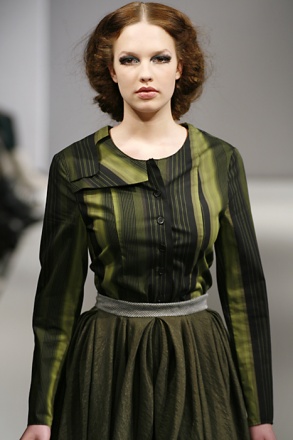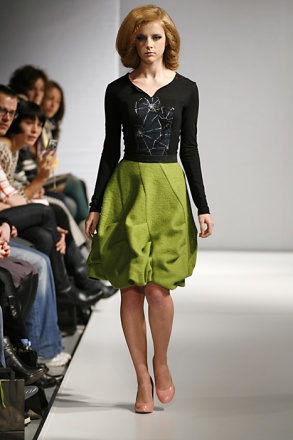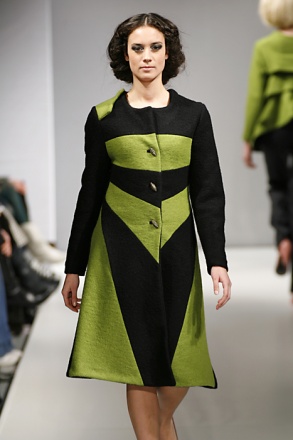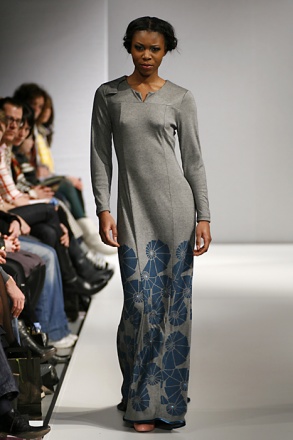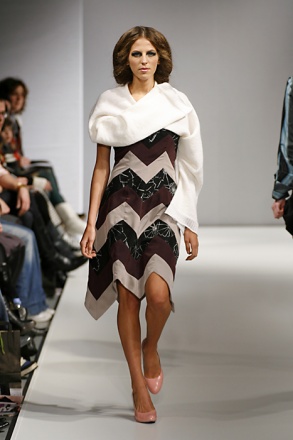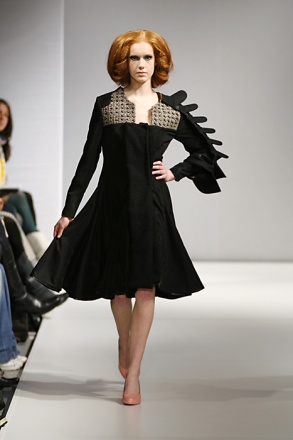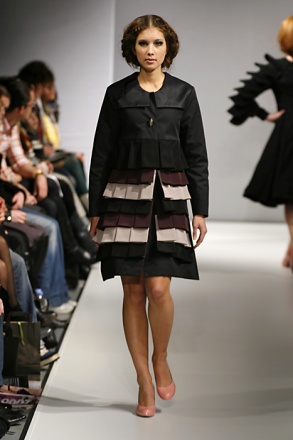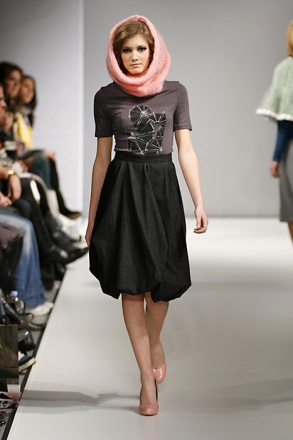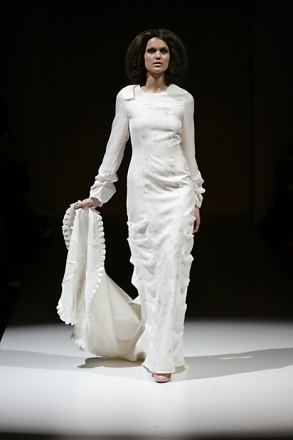 Jan Taminiau – Fashionmoment
The show of Jan Taminiau was one of the highlights of this Amsterdam International Fashion Week. The transformation of young innocent girls into strong amazones was beautifully done and touching.
Oilily – Dutch style
Oilily stays true to its Dutch roots, with longforgotten prints and graphics. But it also mixed foreign influences into the collection. Besides modern classics there were jeans and sportswear, which gave an upbeat touch to the collection.
Iris van Herpen – Yes!
Iris van Herpen showed for the second time and what a show it was! Inspired by crows and the dark, magic world of alchemists she tried to capture different atmospheres. Strength, danger, transparency, movement, it all came together in corset-like creations in leather, metal and threads. Very conceptual and very interesting. We'd love to see more.
Elle Style Awards – Beautiful People
We could not get away from that Elle party! Our feet still hurt, but the headache disappeared. And we still remember who won the award of best dressed celeb! It was Hanna Verboom, right?! And besides that, we also know who won the award for best talented stylist, that was Sophia van den Hoek, with her hippie de luxe presentation. Bravo!
MLY – Fingerprints
You can see Emily Hermans is growing as a designer. Her collection was well balanced and she's finding her own signature. Hermans focused on casual daywear with a classic, elegant touch: jersey or knitted skirts, sweaters, pullovers and cardigans with a bodyhugging fit. We particularly loved the graphic design like fingerprints, handwriting and henna-tattoo inspired flowers.
It's not easy for a fashionstudent to do a collection from a to z, from scratch to shop. But every year Collection Arnhem manages to put down a complete collection. This time the theme was Sustainability. Out came a collection with oversized pants and shirts, white folded fabrics, bulky knitwear, layered dresses and outfits like liquid gold.